If you want a high-power hard-cranking battery for your hawk, and want to put it in the same place, consider the YT12A‑BS
YTX9-BS
YT12A-BS
Use:
Stock/OEM
High-power
Battery Family:
Maintenance Free
Voltage:
12
Capacity:
8 Ah
9.5 Ah
Dimensions:
6" x 3.4375" x 4.1875"
Metric Dimensions:
150 x 87 x 105 mm
Weight:
5.4 lbs. / 2.5 kg
6.3 lbs. / 2.8 kg
Acid Volume:
0.4
0.5
Charging Amps:
0.9
1
C.C.A.:
120
175
expect to pay:
$67
$100
When comparing batteries for fitment note the location of the positive and negative terminals.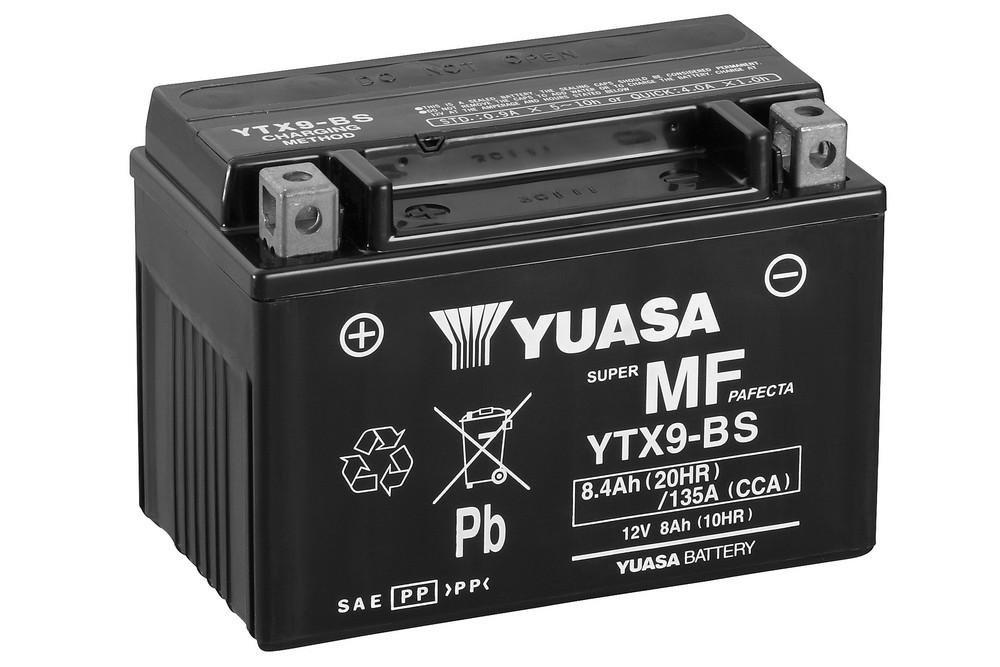 These places have these batteries, based on a quick Google search on November 20, 2003. This is not an endorsement of any sort, I know nothing about them, but their prices seem decent.
This place is a chain, but might have a good price:
Batteries Plus
They have stupid names, but that's because all the good names were taken before the 1980's.
I expect a Google search of some combination of

       yuasa, yt12a-bs, ytx9-bs, price, battery

would reveal who has the best prices when you're reading this.
in fact, try it now: