Hawkworks.net main page
Manual main index

See the bottom of the page for corrections/errors that have been made to this diagram.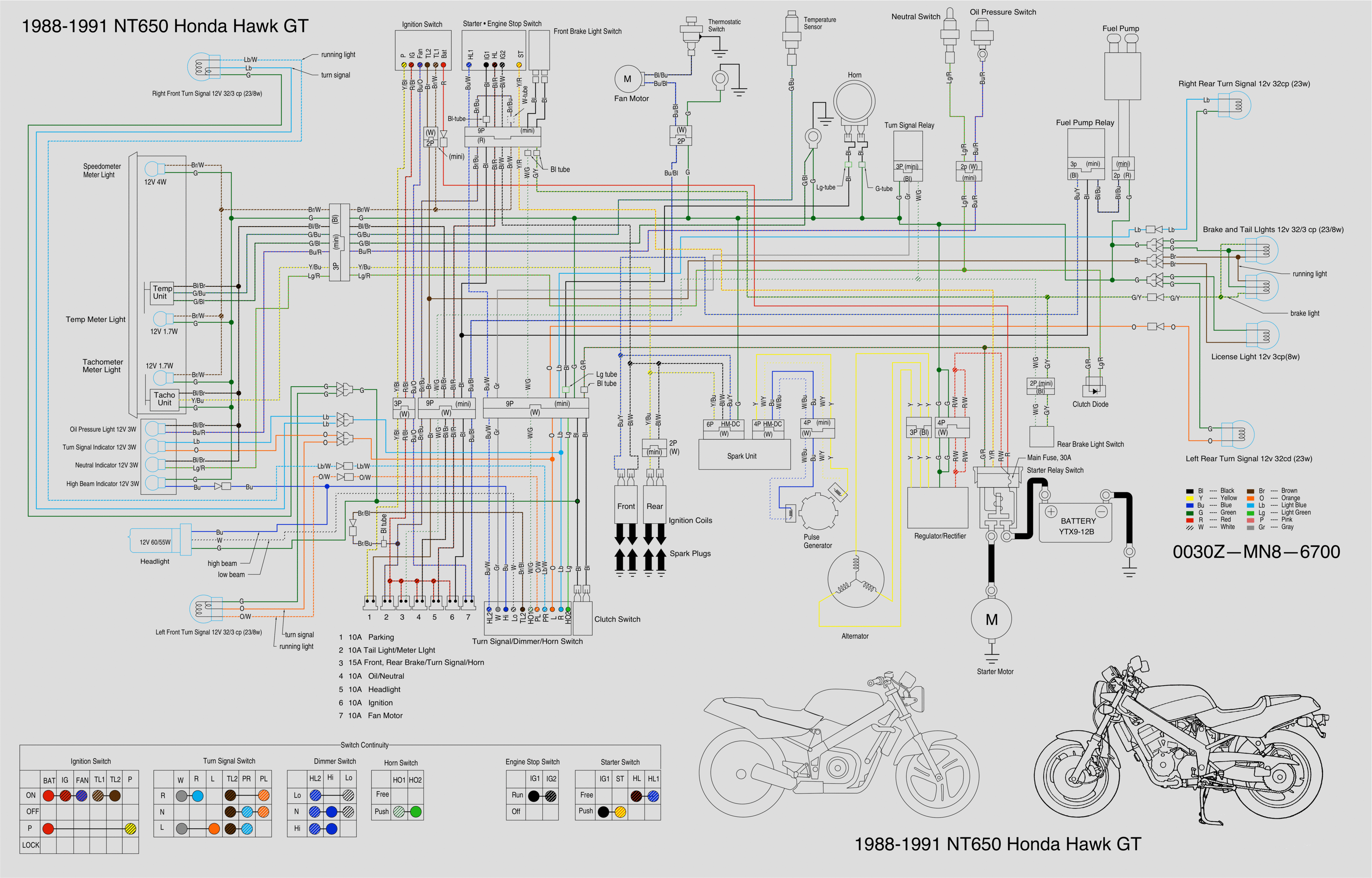 Errors/corrections:
The Thermostatic Switch and Temperature Sensor are labled backwards in the paper manual, and have been fixed here.
The White w/ Green from HO1 and fuse #3 are not connected in the original, but they should be. I've fixed it here.