Hawkworks.net top page
Main index
17. ELECTRIC STARTER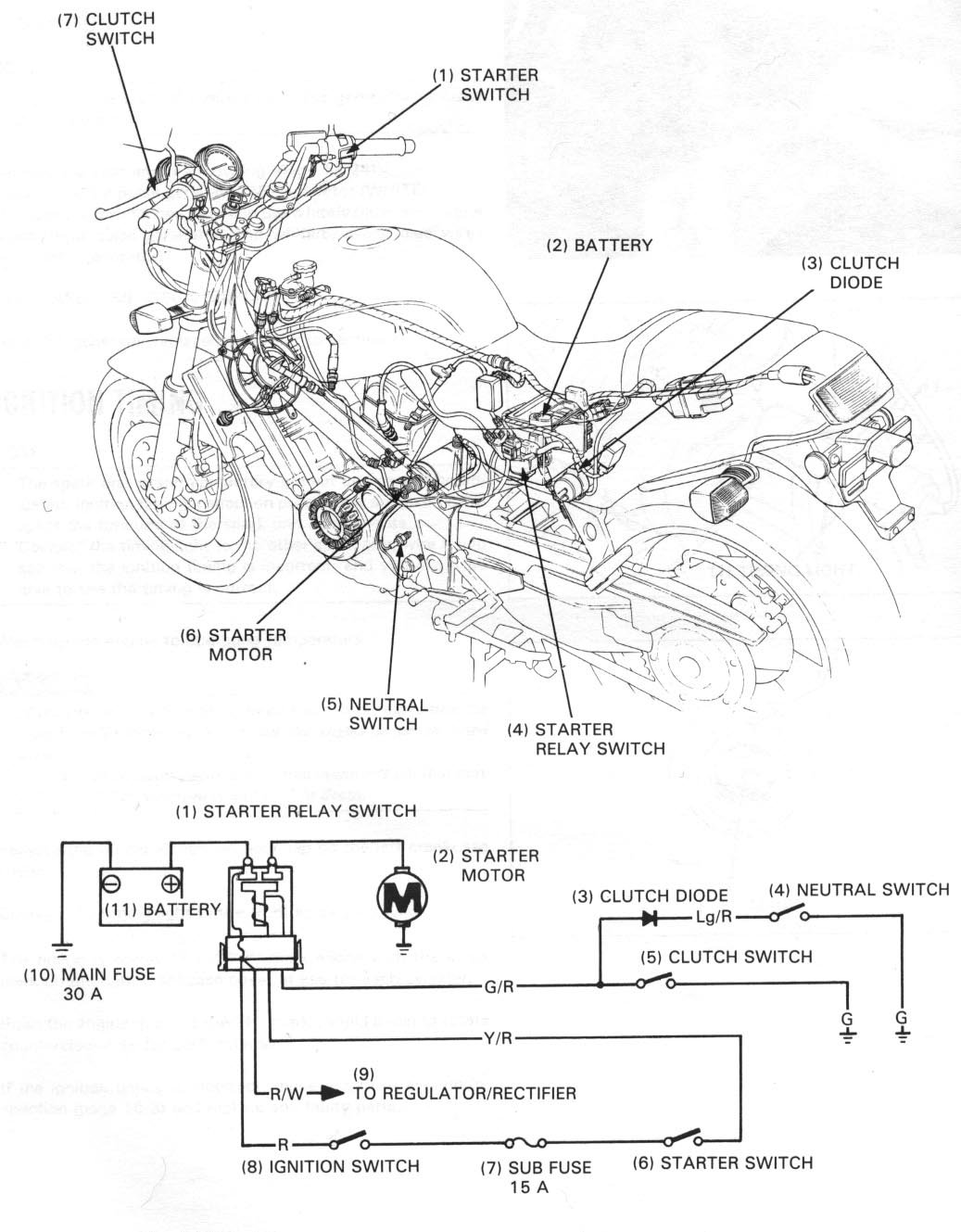 really big version
Color wiring diagram with the neutral indicator.
Page 17-1
| | |
| --- | --- |
| Service Information | 17-1 |
| Troubleshooting | 17-1 |
| Starter Motor | 17-1 |
| Starter Relay Switch | 17-1 |
| Clutch Diode | 17-1 |
SERVICE INFORMATION
GENERAL
The starter motor and pulse generator can be removed with the engine in the frame
To inspect the pulse generator, refer to Section 16.
Refer to section 8 for starter clutch removal and installation.
SPECIFICATION
Unit: mm (in)
| ITEM | STANDARD | SERVICE LIMIT |
| --- | --- | --- |
| Starter motor brush length | 12.5 (0.49) | 6.5 (0.26) |
TROUBLESHOOTING
NOTE

The starter motor should turn when the transmission is in neutral and the clutch is disengaged.
Check for the following before troubleshooting the system:
- Blown main (30A) or sub (10A) fuse
- Loose battery and starter motor cables - Discharged battery.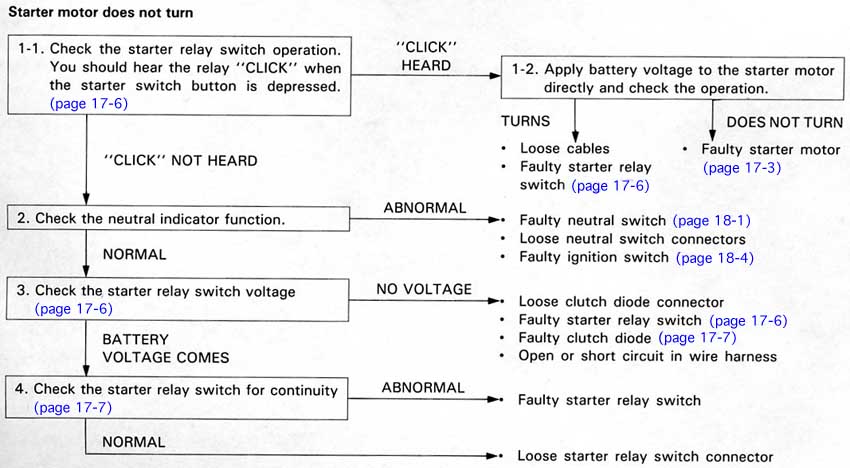 Page 17-2
Page 17-3
Page 17-4
Page 17-5
Page 17-6
Page 17-7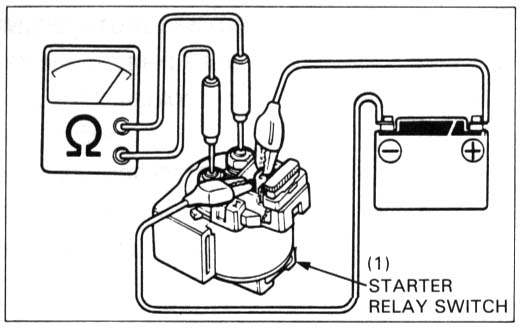 CONTINUITY INSPECTION
Remove the starter relay switch.
Connect an ohmmeter to the switch large terminals.

Connect a fully charged 12 V batter positive wire to the starter relay switch Yellow/Red wire terminal, and the battery negative wire to the Green/Red wire terminal.

There should be continuity while th battery is connected to the terminals, and no continuity when the battery is disconnected.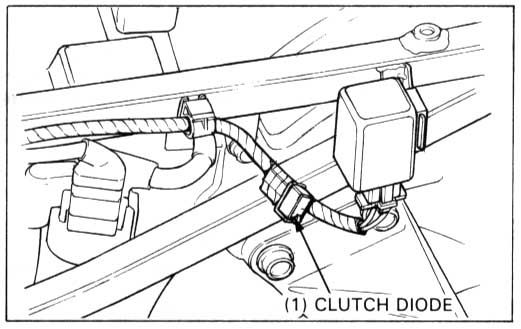 CLUTCH DIODE
REMOVAL
Remove the rear cowling (page 13-25).
Remove the clutch diode from the wire harness.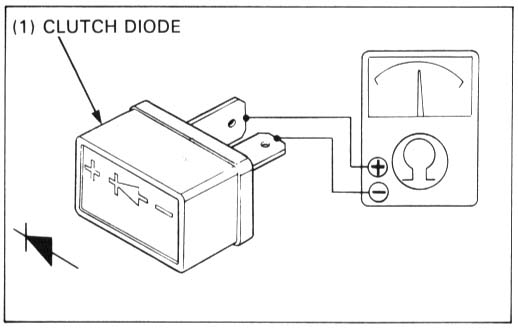 INSPECTION
Check for continuity with an ohmmeter.

Connect the positive probe to the (+) terminal and the negative probe to the (-) terminal of the diode.

There should be continuity, then reverse the probes, there should be no continuity.

NOTE


The test restults shown avove are for a positve ground ohmmeter and the opposite resultes will be obtained when a negative ground ohmmeter is used.