Hawkworks.net top page
Main index
LEFT CRANKCASE COVER REMOVAL
Disconnect the alternator 3P connector (WHITE)

Remove the gearshift arm pinch bolt and shiftarm from the spindle.

Remove the drive sprocket cover.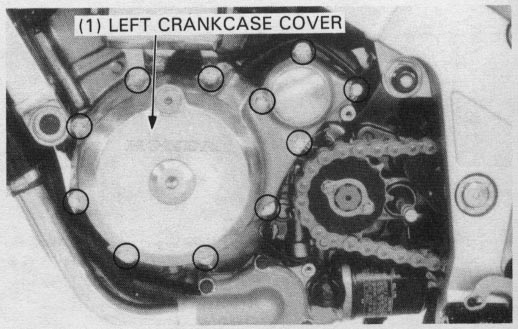 Place a container under the left crankcase cover to catch the engine oil.
Remove the eleven left crankcase cover bolts and the cover.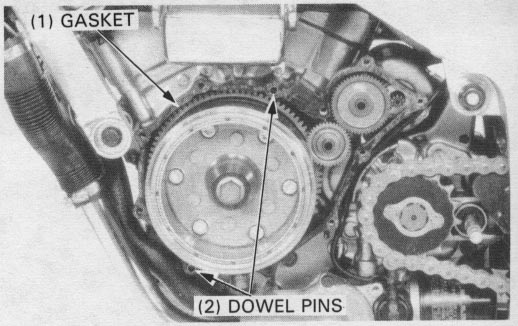 Remove the dowel pins and gasket.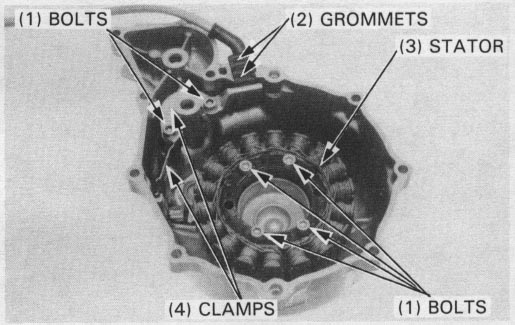 STATOR REPLACEMENT
Remove the wire clamp bolts and the clamps.
remove the stator mounting bolts and stator.

Position the new stator and the grommets in the cover.
Apply a locking agent to the threads of the stator mounting bolts.
Tighten the stator mounting bolts and the clamp bolts.