Maybe useful info, not really all that comprehensive yet
Brakes
Air Filters
Stands
Brand
part number
where to get it/notes
OEM
15410—MM9—013
suberceded by
15410—MFJ—D01
~ $12 list, ~$8.50 mail order
Identical to the Kawasaki OEM filter for the EX500, both made by Toyo Roki.
About $9. The following three are the same, all made by WIX, supposed to be better than OEM
NAPA
1358
2-¾" long
WIX
51358
Carquest
85358
About $6. The following three are the same, all made by WIX, this is a "car" filter, about 3.5" long
NAPA
1356
3-½" long
WIX
51356
Carquest
85356
HiFlow
314-0303
about ¼" longer than stock.
EMGO
10-82230 (black)
Highly recomended by the list
EMGO
10-82220 (chrome)
Mobil-1
M1-108 or M1-110
about $12. The difference is filter length, both should work
Bosch
3300 grade A
can be found at autozone for about $5
Bosch
3323 grade A
can be found at autozone for about $5, about 3.5" long
K&N
KN-303
about $12, comes with a nut drilled for safety wire on the end, 3-3/8" long overall
Purolator
ML16817
perf-form
#J-503
perf-form.com
FRAM
PH6017A / 314-6017
Some people have very strong feelings about never using Fram filters ever, others say the problem has been corrected or that it was only a very small run that had the problem.
AC Delco
PF2135
Motorcraft
FL-816
about ¼" longer than stock, but fits fine, about $4
Don't forget the 14mm crush washer for the drain plug!

More info on filters can be found here

If you want cross references that others have used for other applications:
You can use a copper one too.
the OEM part number is:
WASHER (14MM) 	  94109-14000
NGK
ND
Standard
DPR8EA-9
X24EPR-U9
For cold climate
(below 5° C/41° F)
DPR7EA-9
X22EPR-U9
For extended high speed
riding
DPR9EA-9
X27EPR-U9
Gap
0.80-0.90 mm
(0.031 - 0.035 in)
OEM
16900-MG8-0e3
EMGO
1115-006
for Goldwing, fits GL1500/6
JC Whitney
#120561
About $2.29 plus shipping
Purolator
car filter with glass body with a removable exchangable element
brand
model #
comments
Yuasa
YTX9-BS
EverStart
ES9BS
from Waltmart, about $50
same battery as 93-98 CBR 900RR, 87-00 CBR 600-F/2/3/4, CB-1, Suz. Bandit-400 and lots of others.
More on batteries here.
Location
bulb type
Front turn signal bulbs
#1157 or 2057 or 1034 or 2357 or P21/5W 12v, 32/3 cp, 23/8 watts
high brightness Honda alternative: 34906-SL0-A01 (43/3 cp)
Rear turn signal bulbs
#1156 or 2056 or 1073 12v, 32 cp, 23 watts
Brake/running lights bulbs
#1157 or 2057 or 1034 12v, 32/3 cp, 23/8 watts
Headlight bulb
H4/9003/HB2 60/55 watt high/low beam
Spedometer illumination light
#194
Tach illumination, oil pressure, neutral, turn signal, and high beam indicators
Honda only bulbs as far as I can tell. more info here: www.hawkworks.net/manual/hints/bulbs.html
Front
Rear
110/80-17
150/70-17
stock
110/70-17
160/60-17
Very popular alternative
part #
Description
MSRP
<-- nobody ever pays this
14-0211
Motion Pro clutch lever
$10?
14-0217
Motion Pro VFR brake lever
$21
This fits nicely, and is adjustable
53170-MW0-006
OEM 90-97 VFR brake lever
$22
30-52021
Emgo FVR750F 90-97 brake lever
Same EMGO part for F2/F3 and a few other bikes, but different Honda part. Verify!
30-52051
Emgo 53170-MY9-861 adustable
Yuk! Wrong shape, doesn't feel right
46mm or 113⁄16" (they're the same size)
The imperial/English version is cheaper and available at the FLAPS (Friendly Local Auto Parts Store.)
Top bearing
Bottom bearing
note
Timken part number
This bearing looks like a Timken 32005, and in fact some aftermarket replacements say that on them, but it isn't. It's a modified one with a 26mm I.D., rather than the 25mm of a 32005.

Nachi (and others) make a 32005 with a 26mm ID. Their part number is E32005JS/26. Search for "32005/26" or "32005-26" for many options.
32006
This part number is a generic metric bearing number, and any bearing shop should either have it or be able to get it quickly. I quote Timken because the local shop said it was the best bearing manufacturer out there. Even if he's just spouting, they're still a good brand and this price is much cheaper than the part from Honda.
O.D.
47 mm
55 mm
This data is probably useless, the part numbers above should describe a unique bearing.
I.D.
26 mm
30 mm
height (measured)
15.6 mm
17.9 mm
These don't include the dust seals. Stock dust seals cost about about $4 and $8.30 for the top and bottom respectively if you buy them on-line.
There are tapered head bearing kits available that include both dust seals. That's probably the path of least resistence.
Honda used the same combination of bearings and dust seals for something like 80 models over 40 years.
Here is a cross reference.
NSK part number
6004(v)
The "v" is the seal type. There are several types. "v" is the non-contact type, which will last longer, but not be completely waterproof. The contact type (I don't rememeber the suffux) is more waterproof initially, but doesn't last as long.
You should be able to get these bearings at any bearing shop.
I.D.
20 mm
O.D.
42 mm
height
12 mm
Price
about $12 each.
The Hawk's front brake rotor is 316mm in diameter
EBC's fitment chart suggests that the following rotors are usable: I have not checked this! -Webmaster
CB750 Nighthawk 750 91-03
VF750 Magna 94-03
ST1100 91-02
All models of VT1100 except Shadow Spirit from 95-05
Braking part numbers:
Wave: HO26FLD
Smooth: HO26FL
EBC part numbers:
MD-1021LS or MD-1021RS
Brand:
Braking
DP
EBC
SBS
(Parts Unlim.)
Tuffstop
Vesrah
front
-
SDP117HH
FA142HH
1722-0031
TSRP-827
VD-156
rear
711SM15
DP115
FA140HH
-
-
VD-147
What's intereseting is that EBC lists the FA226HH for the front of the CBR600 F3,
but all the other vendors say the F3 and hawk use the same front pads. If it were
me, I'd get the FA142HH pads if they were available, the FA226HH if that's what's
in stock.
Front
Length
81 cm / 32 in
Top banjo
20° bend
Bottom banjo
20° bend
Rear
Length
(not measured yet)
Front banjo
Rear banjo
Where
What
Who
Part Number
Parts Unlimited #
Dennis Kirk
Front
master cylinder
Honda
45530-471-831
K&L
32-1078
191741
Moose Racing
MD06-001
06-001M
194009
K&S
54-1001
1702-0430
1914109
caliper seals
Honda
45109-166-006 & 45209-166-006
K&L
32-1163
K&S
19-1001
1702-0161
1907918
caliper piston
Honda
45107-ML7-691
K&L
-
Moose Racing
-
Rear
master cylinder
Honda
43520-MJ6-305
K&L
caliper seals
Honda
43209-371-006 & 45109-443-870
K&L
caliper piston
Honda
43107-KT7-761
K&L
| | |
| --- | --- |
| OEM | 17210-MN8-000 |
| EMGO | 12-90480 |
Part number for 4" UNI pod air filter:
The 5" is identical, but for length, and the part number is UP5229
10 x 1.25mm (fine thread)
Colorite paint codes
| Honda color name | Honda color code | Colorite sku | requires base | Notes |
| --- | --- | --- | --- | --- |
| Candy Flair Blue | PB115C | 2064 | 1050 | '88 only The sales brocure calls it "Tanzanite Blue" |
| Tempest Gray Metallic | NH119M | 2030 | None | '88 only (Honda code NH152?) |
| Italian Red | R157 | 2228 | | "Factory Variance Color", '88 |
| Italian Red | R157 | 2228-1 | | "Factory Variance Color" '89-'91 |
| Granite Blue Metallic | PB184M | 2072 | | Canada color, looks black. 77220-MN8-671ZA |
The Honda colors sometimes have a "U" at the end. e.g.: NH119MU
.:Hawkeye:. sez:

The photos show the Stant number you need.   I had to grind a little off the
pin to clear the top half of the housing, and grind one millimeter off the
radius to seat it in the lower housing.   Final mod is to drill the by-pass
hole (no typo this time).   Final photo shows the saucepan test with an ASTM
certified thermometer (thank you Weyerhaeuser lab).   It starts to open at
180 deg and is fully open by about 190.  

Napa small radiator cap part number 703-2443
interchangable with 703-1443 (both 13 lbs)
Radiator Cap Relief Pressure:
88 - 127 kPa (0.9 - 1.3 kg/cm2, 13 - 18 psi)
41 x 54 x 11 (I.D. x O.D. x height, in mm)
same size as CBR600F/2/3
| | | |
| --- | --- | --- |
| OEM | 51490-MM8-305 | includes dust seal, one side only |
| K&L | 15-5087 | OEM spec or better, pair, no dust seals |
| K&L | 15-5441 | OEM spec or better, pair, includes dust seals |
| K&L | 15-2567 | OEM spec or better, rebuild kit including seals, wipers, & bushings |
| K&S | 16-1041 | Seals only |
| Leak Proof | DO NOT BUY! | They suck. They leak, like within days. |
You can use a schedule-40 PVC coupling for 1-1/4" PVC pipe as a fork seal driver. They can be had at Home Despot for about $0.45, the only modification you have to do is to grind/file the ridge in the middle away. Cheap and easy.
| Mfr. | part no. | notes |
| --- | --- | --- |
| RaceTech | FEGV S4101 | The orginal |
| YSS | PD335 | post patent expiration copy for 25% less |
Racetech Emulator install specs:
OEM compression
damping holes
Drill out to 5/16" (8mm),
Total compression
holes
six total. Three through holes. Holes must be 90° offset.
vertical spacing of holes
⅜" (10mm) center to center.
Emulator spring
64lb/in (yellow)
preload
2.0 turns
4.0 for smooth road-racing tracks.
More than 2 on the street is harsh.
oil weight
US-2 / 33 cSt @ 40°C
Many like heavier, ~45 cSt
oil height
165mm
Reduce this by 2.65mm /cm of spacer if
you use PVC instead of aluminum.
34.7mm OD
Mfr.
series no.
notes
RaceTech
FRSP S3534###
### is rate in kg/mm
Traxxion Dynamics
OMNI.##
## is rate in kg/mm (confirm fitment before buying)
not clear how spring diameter is specified
Progressive Suspension
11-1126
these are progressive rate, not straight rate
It's the same spring for the Hawk and a Goldwing
Male and Female Shutoff Valve, Part No. 245-1495 from: Lockhart Phillips, $21.50 each

You need the 5/16" valve for the Hawk. Female shutoff (#245-1493, $16.95) works fine for me. BTW, these valves may be found at most good bike shops.

"Quick Connector for 5/16" Tube", p/n 217025, $11.33

You can also find it if you root around in the McMaster-Carr catalog (well worth having around; also at www.mcmaster.com).
Diameter: 28.5mm (Pit Bull)
Same as VFR750/800 and CB1000R
Pit Bull pin: H
Also work:
KTM 1290 Super Duke
Triumph Daytona T595/955 (a little long, a little loose, but works fine)
tripleclamp pin type stand pin diameter: 24 mm
Pit-Bull stand pin: Std pin + #1 adapter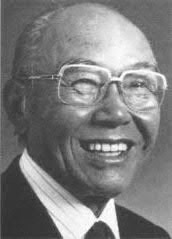 November 17th 1906

Japanese industrialist Soichiro Honda, born in Iwata-Gun, Japan (1906). He ran several small manufacturing operations before and during World War II. After the war, he had great success manufacturing a small gasoline engine that could be attached to a bicycle to transform it into a motorcycle. He began the Honda Motor Company, producing first motorcycles and then small sports cars.

More at Wikipedia

Ok, so this one isn't that useful, but it's kind of cool.